Jill Klein Rone has been producing events for over 30 years. During that time she has been involved with theater companies on both coasts of the United States and festivals of all kinds around the world. This broad range of experience shows in her work. Creativity, energy, excitement and attention to detail are the hallmarks of her *productions.

Over the past several years she has worked with Travel Berkeley Springs and the Morgan Arts Council to produce many different kinds of events, including the Berkeley Springs International Water Tasting (celebrating it's 24th anniversary in 2014), Uniquely West Virginia: A Celebration of Wine and Food and the Five Rings Festivals, showcasing theater, visual arts, storytelling, and video. The highlight of the theater festival was turning the local water tower into a 125ft. wizard! She co-produced a Masquerade Ball at Davis & Elkins College, providing all the entertainment from storytelling and a mini mystery to vintage dance music.

Drawing from many sources and her vast repertoire, she produces events laced with music, mirth, magic and mystery.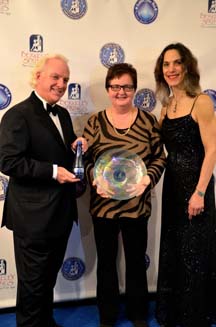 Arthur, a happy winner, representing Source Saint-Elie, Saint-Elie-de-Caxton, PQ, Canada, & Jill - 2012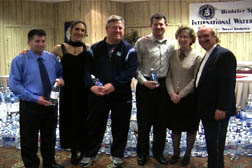 Berkeley Springs International Water Tasting Winners from 2003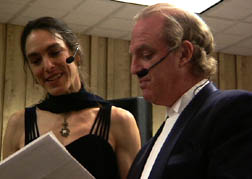 Jill & Arthur at Water Tasting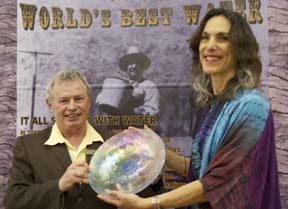 Jill presenting the 2012 gold medal in Greenwood, BC, Canada with mayor Nipper Kettle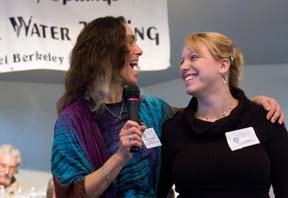 Jill and Queen of behind the scenes, Happy Rone